86-90 Park Lane London W1K 7TN United Kingdom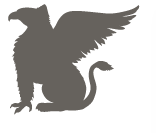 Guidelines for Deliveries
The delivery dock opens at 07:00 sharp
We kindly ask that you do not wait or park anywhere around the loading bay awaiting the opening of the loading bay in case your drivers arrive earlier than this time as this has been raised as a concern by our local residents.
Do Not
We do not accept any deliveries to Grosvenor House via the main forecourt through the hotel entrance on Park Street.
Be mindful of noise
Anytime there is a wait we do encourage your driver to be mindful of the noise a running engine generates and to switch it off as soon as possible to ensure that there is no impact to our local residents. As you approach the site and manoeuvre your vehicle into position, remain aware of the effect noise levels can have on local residents.
Be cautious
Please be cautious when driving and parking in this immediate area to ensure you do not drive over the curbs.
Do not
Please do not sound your horn.
keep sidewalks free
Please ensure that you keep sidewalks free of any clutter or debris as well as giving sufficient space for pedestrians to pass without any problems.
Reversing alarms
Reversing alarms should be switched off or modified for white noise, if not subject to health and safety requirements.
Refrigeration equipment
Refrigeration equipment should be switched off in advance of arrival at premises whenever possible.
radios
If the radio is on, ensure the windows are closed and switch the radio off before opening the door.
opening and closing doors
Minimise the frequency of opening and closing vehicle doors, and do so quietly. If opening a gate/cellar flap/roller shutter door to gain access, do so gently and as little as possible. Lower flaps on tail-lifts carefully and quietly. Lower flaps on tail-lifts carefully and quietly.
Allow extra time
Allow extra time if needed to unload as quietly as possible. Take particular care to minimise rattle from metal-on-metal contact when moving roll cages. A short wait to allow reversing into the loading bay may be advisable instead of unloading in the street.
notify staff
Where practical, notify staff at the delivery point in advance of arrival to ensure they are ready for you.
Be aware
Be aware of how far your voice can carry when talking outside in the early morning.
Do not whistle or shout
Do not whistle or shout to get the attention of loading dock employees.
do not
When moving gates, locks and load restraint bars ensure they are placed gently in their resting position/stowage point – do not drop or drag them on the ground.
use sidelights
When safe to do so, use sidelights rather than headlights while off-road and manoeuvring, to minimise light intrusion.
air brake noise
Minimise excessive air brake noise.
avoid banging cages
When working in the vehicle load space avoid banging cages into the vehicle walls.
close up quietly
When finished unloading/loading, close up the vehicle quietly.
leaving
Show the same consideration when leaving the site as when arriving.