86-90 Park Lane London W1K 7TN United Kingdom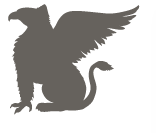 All deliveries to the Hotel must be made through the Loading bay entrance, unless otherwise stated on the goods ordered:
JW Marriott Grosvenor House
Loading Bay
Park Street
W1K 7TN
The Great Room entrance on Upper Grosvenor Street between Corrigan's Restaurant and Foxton's Estate Agent can accept deliveries for the event taking place on that day. This entrance carries the same restrictions as set out by Westminster Council.
Deliveries and collections to The Great Room or The Ballroom event space carry the same restrictions as set out by Westminster Council.
Deliveries for Grosvenor House apartments by Jumierah Living are deposited to the left side of the Forecourt through the Jumierah Associate entrance.
Opening Times:
Monday – Friday 07:00 – 16:00
Saturday – 07:00 – 14:00
Deliveries for Grosvenor House Suites by Jumeirah should be made on the left hand side of the Fourecourt (see map for location)
There is a general curfew to prevent noise nuisance to our neighbours. Between the hours of 11.00pm and 07.00am there can be no loading-in or loading-out on Upper Grosvenor Street, Park Street or Mount Street. Lorries and vans should not be unloaded onto any of the pavements to await access as this will cause a nuisance to our neighbours and attract the attention of Westminster City Council Noise Team and also possibly the police.
Removal of items from The Great Room or The Ballroom must commence at 07.00am sharp and be completed by 09.00am, in order that the following client can have clear and unfettered access. If crews loading-in and out are able to co-operate and load-in and out simultaneously then all the better but this arrangement will not be made by the Hotel as it is up to the respective crews to co-ordinate this together. Security will supervise the loading-out procedure and ensure the curfew is not breached. Penalty charges apply for late get-out.